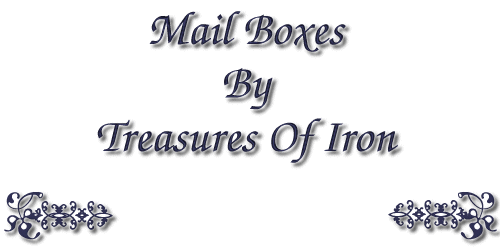 Treasures Of Iron is located at 2929 Bett-Thyatira Road in
Coldwater Mississippi. We serve north Mississippi and the Memphis area and can be
reached by calling any of the numbers below.
Toll Free 1-877-623-5158
Toll Free Beeper 1-800-713-6348
Local Beeper 1-662-562-0863
All of our mail boxes are painted black or black with
verde green. Other colors are extra, inquire. Prices do not inclued tax or installation.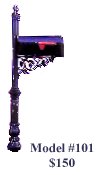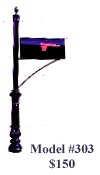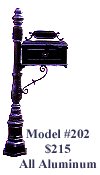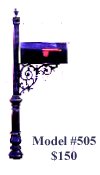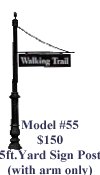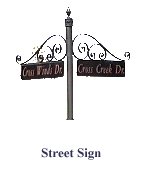 More Products Available
email treasuresofiron@hotmail.com
page by
Jumi Creations