Miller Descendants
Descendants of Robert Miller

1 Robert Miller 1717 - 1784
. +Jane Pickens 1738 - 1790
........... 2 Robert Miller Jr. 1760 -
........... 2 Ann Miller 1762 -
............... +Robert Simmons Jr.
........... 2 Andrew Miller 1764 -
............... +Elizabeth Defour
........... 2 Ebenezer Miller 1767 - 1848
............... +Margery Reid
........... 2 Jane Miller 1769 -
........... 2 Margaret Miller 1771 - 1853
............... +Felix Hughes
........... 2 Joseph Miller 1775 -
............... +Margaret Reid
........... 2 John Henry Miller 1777 - 1851
............... +Jane Bonneau Pickens 1773 - 1848
......................... 3 Robert Andrew Pickens Miller 1810 - 1881
............................. +Caroline S. Patterson 1820 -
....................................... 4 [1] William Miller 1848 - 1916
........................................... +Ollie Griffith 1845 - 1884
..................................................... 5 James Harvey Miller 1883 - 1939
......................................................... +Alice Gertrude Poyner 1888 - 1960
................................................................... 6 Imogene Miller
................................................................... 6 Reid Miller 1911 - 1966
................................................................... 6 Alma Miller 1906 - 1966
................................................................... 6 James Erie Miller 1908 - 1987
....................................................................... +Bessie Loraine Kelley 1911 - 1975
................................................................... 6 Louberta Miller 1913 - 1984
................................................................... 6 Marie Miller 1916 - 1968
....................................................................... +Elmer Goodwin 1903 - 1978
................................................................... 6 Billy Wayne Miller 1919 - 1975
....................................................................... +Lera Mason
................................................................... 6 John Hurbert Miller 1922 - 1922
................................................................... 6 Omar Miller 1925 - 1930
..................................................... 5 John Miller
..................................................... 5 Maudie Delone Miller
..................................................... 5 Mary E. Miller
......................................................... +Elijah Howell Winter 1876 - 1950
................................................................... 6 Dock Burkett Winter 1898 -
................................................................... 6 Edna Alvis Winter 1900 - 1989
....................................................................... +Alvin Green Bray 1895 - 1980
................................................................... 6 Velma Winter 1902 - 1975
....................................................................... +Harold Hamilton
................................................................... 6 Irene Winter 1905 - 1944
....................................................................... +Frank Pickens 1894 - 1979
..................................................... 5 Georgia Miller
....................................... *2nd Wife of [1] William Miller:
........................................... +Nira Anderson
..................................................... 5 Dan Miller 1897 -
..................................................... 5 Richard Miller
..................................................... 5 Alice Miller
..................................................... 5 Lottie Miller
..................................................... 5 Bonner Miller
....................................... 4 John Miller 1841 -
....................................... 4 Mary Miller 1843 -
....................................... 4 Julia Miller
........................................... +James Newberry
......................... 3 Eliza Miller - 1875
............................. +John Simpson
......................... 3 John Henry Miller Jr. 1812 - 1815
............................. +Eliza Givhan

I have stopped this tree with my grandfather, James Erie Miller.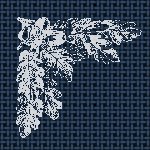 REV. ROBERT MILLER, born in Scotland in 1730, graduated from Edinburgh University, came to america about 1755, became first pastor of Waxhaw Presbyterian Church in Lancaster Co.S.C. There he met and married Jane Pickens about 1756.
Howe in his "HISTORY OF THE PRESBYTERIAN CHURCH IN S.C." states that some families had settled in the Waxhaws as early as 1751. He states that there is a plantation there known as "PICKENS OLD FIELD". We know that Andrew Pickens, Esq. received a grant in this locality as early as 1751 from N.C. (then known as Anson County). Waxhaw church was built on the planation of Rev. Robert Miller, who sold his land to a Mr. Barnett, reserving four and a half acres for the church. On March 9, 1758 Robert and Jane Miller transferred this four and a half acres to the trustees for the Waxhaw congregation, They were named as: Robert Davis, Robert Ramsey, John Linn, Samuel Dunlap, Henry White. Witnesses to the deed were: Robert McClenachan, John Crockett, and ANDREW PICKENS.
The Millers moved to Abbeville County S.C. and their moved descendants to the Mississippi Territory around 1800. Records of this family may be found in Copiah, Claiborne, Jefferson, Adams, Covington and Pontotoc Counties in Miss. This information was givin to me by Stanley and other family members.