Starnes Descendants

Descendants of John Starnes

1 John Starnes 1824 - 1866
. +Louiza Jane Hudson 1833 - 1870
.... 2 James William (Bill) Starnes 1850 -
....... +Susan Emily Black 1852 -
.......... 3 Ada Starnes 1875 - 1956
............. +John H. Isom Black 1876 - 1960
................ 4 Mary Viola Black 1902 - 1946
................... +Thomas Lafayette Horn 1890 - 1959
................ 4 Edgar Clifford Black 1900 - 1972
................... +Lela Mae Walters
................ 4 Veoma Black 1903 - 1981
................... +Marvin Downs
................ 4 [1] Verley Isom Black 1905 - 1981
................... +Annie Cofer
................ *2nd Wife of [1] Verley Isom Black:
................... +Clara Mae Davis
................ 4 Myrtice Effie Black 1911 - 1979
................... +Paul Williams
................ 4 [2] Myrtle Katie Ruth Black 1913 - 1997
................... +Lester Tubbs
................ *2nd Husband of [2] Myrtle Katie Ruth Black:
................... +Robert Livingston
.......... 3 Virginia Starnes 1873 - 1952
............. +Leroy Stewart
.......... 3 Mary Starnes 1876 -
.......... 3 James Starnes 1877 - 1878
.......... 3 Leon Starnes 1879 - 1880
.......... 3 Alansia Starnes 1884 -
.......... 3 Mazury Starnes 1885 -
.......... 3 Lomeller Starnes 1879 - 1880
.... 2 Jefferson Boyd Starnes 1853 -
.... 2 Sarah Tabthan Starnes 1856 -
.... 2 [3] Emily Jane Starnes 1859 - 1908
....... +Milton Riddle
.... *2nd Husband of [3] Emily Jane Starnes:
....... +Henry Milton Easley
.... 2 John M. Starnes 1862 - 1863

I stopped this tree at my grandmother, Mary Black Horn.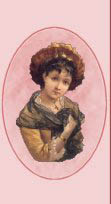 This was written in a family bible; " John Starnes died an
untimely death, by receiving a wound, in the war between the
combined states of America, and the so called Confederate States
States of America." This is thought to have been written by his wife,
Louiza Jane Hudson Starnes.